We launched electric vehicles on the Austrian market as early as 2017, which have been making private individuals and companies mobile in urban and suburban areas since they combine the advantages of cars and scooters.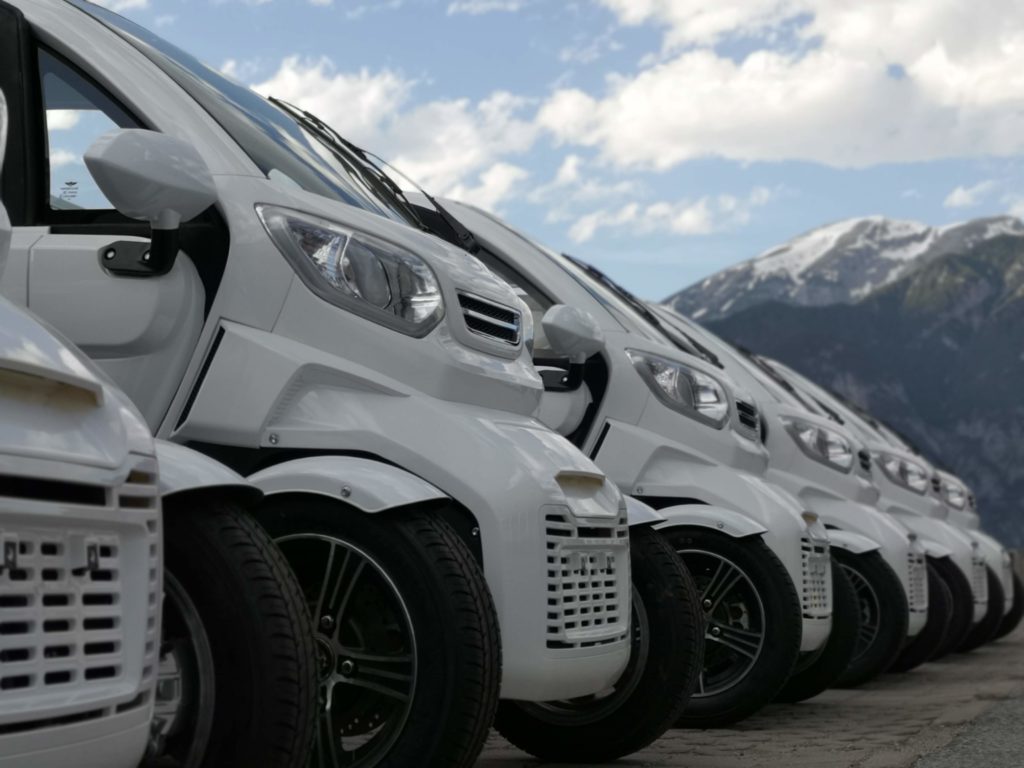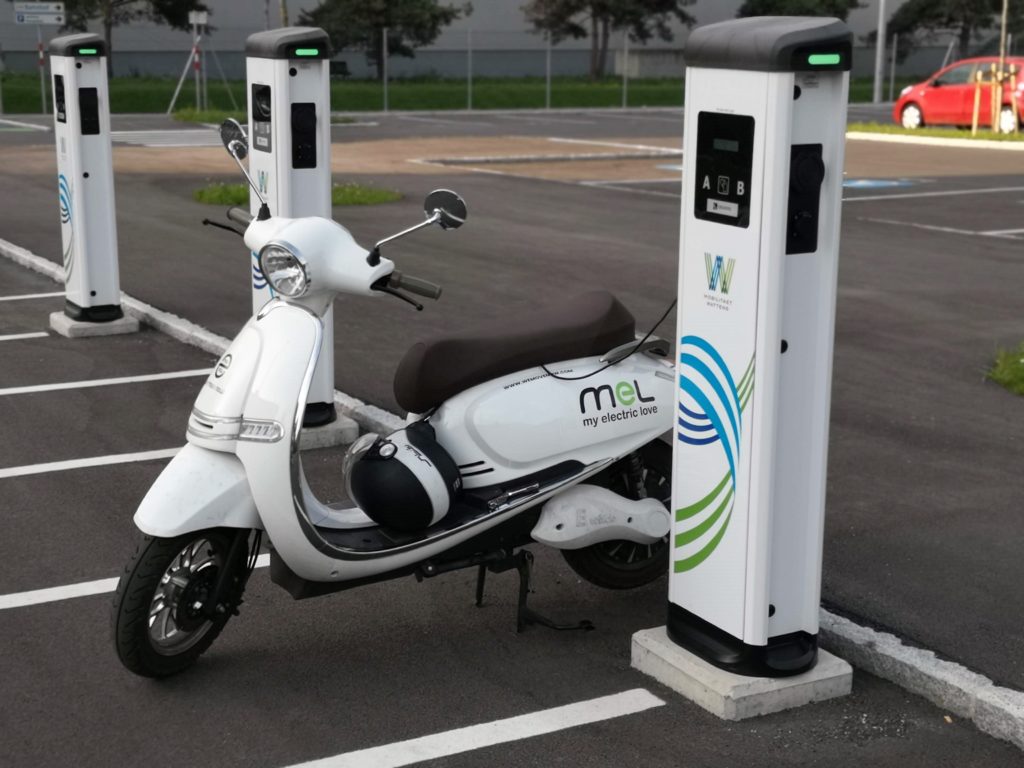 For the Tyrol-wide public e-car sharing flo-mobil, new vehicle types were tested and introduced as compact city solutions in real operation in 2018 after 1 year of preparation. We are currently running an additional fleet of vehicles to offer mini-mobility for urban and suburban areas.
Together with the Plansee Group, after 1 year of planning and preparation, we implemented an in-house mobility solution for company traffic that works regardless of the weather, is emission-free and has halved the costs of traffic.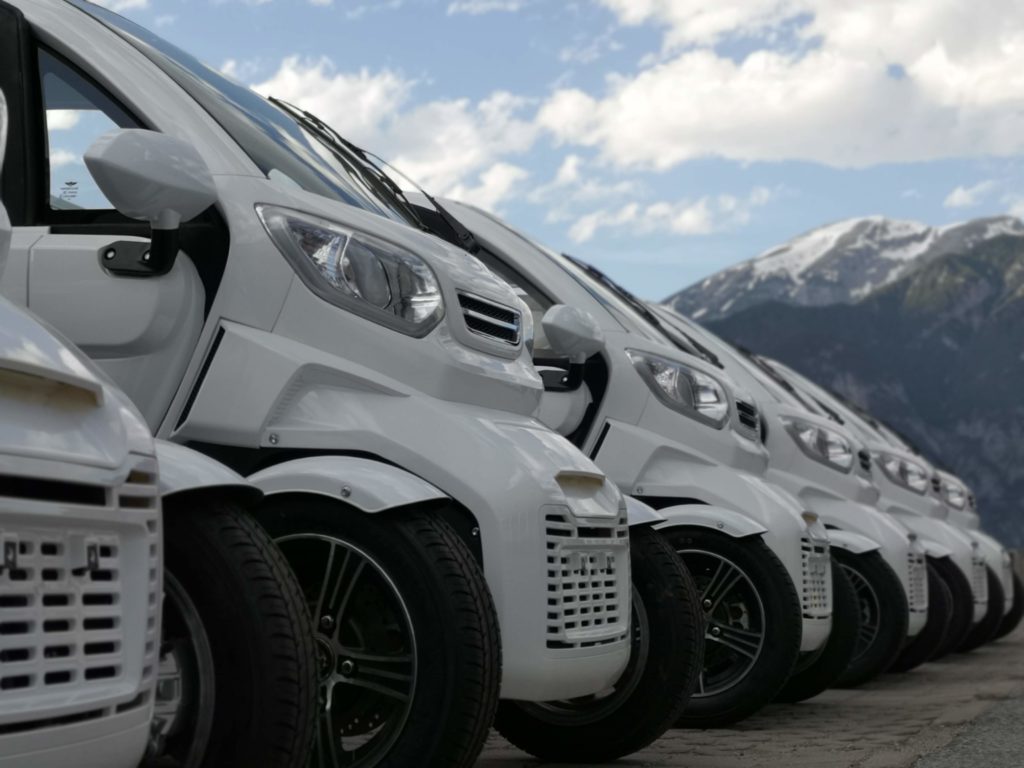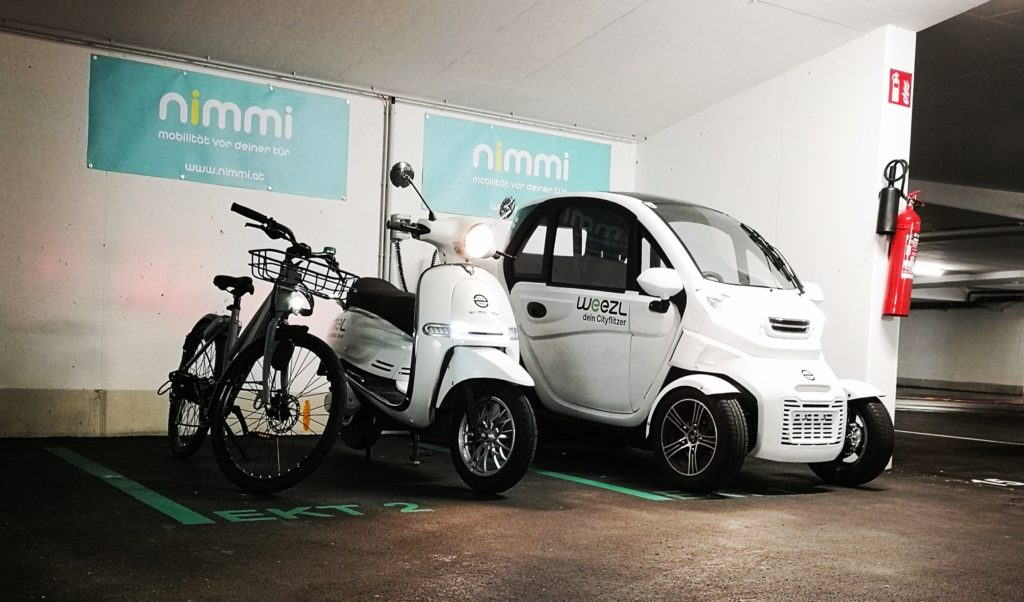 Under the brand nimmi, together with Immoconcepta and Panaramabau, we introduced the first shared mobility solution throughout Austria in a residential complex in 2019, where a minicar, e-bikes and electric retro scooters are available to residents.
For the summer of 2020, the 4,000 daily visitors to Area47 will be comfortably transported by electric shuttle. Phase 2 provides for an additional individual solution with a fun factor and is planned for 2021.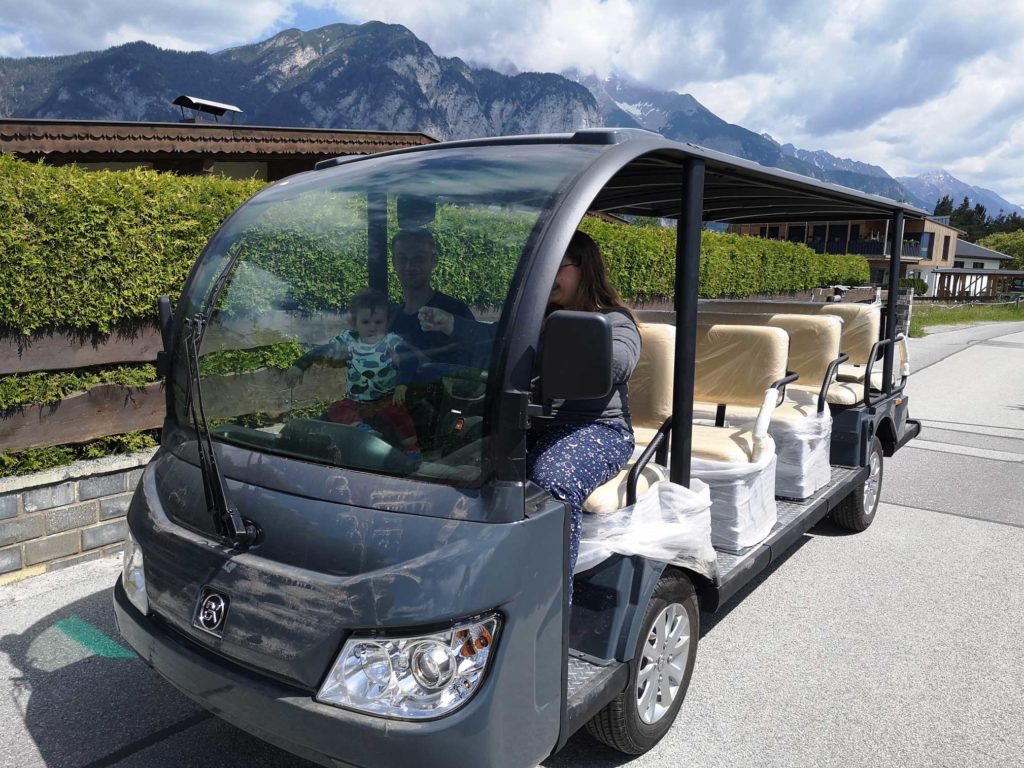 THE REVOLUTION COMES SILENT
The future is already here